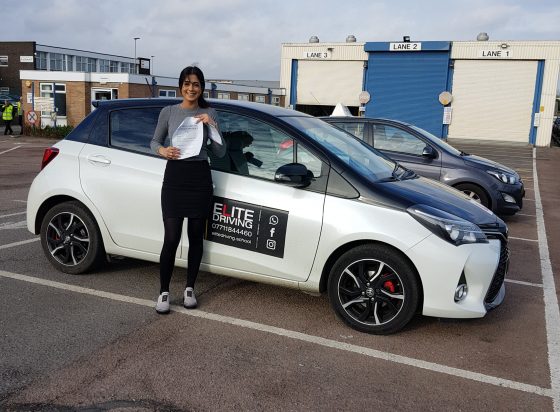 Elite Driving School is dedicated to offering a new way to learn how to drive completely tailored to you!
Our highly skilled and experienced instructors will design a bespoke driver training plan for you to maximize the hours you spend in the car with them and get you to where you want to be in your driving education as efficiently as possible.
Lessons will be arranged at your convenience and you will retain the same instructor where possible, should you choose to, throughout your series of lessons to maintain continuity and so that you can develop a relationship of trust with your driving instructor.
No two lessons will ever be the same and unlike some driving schools we do not simply teach you to drive the local driving test route again and again, we teach you to drive independently in all conditions and prepare you for real life driving on the road and not just to pass a UK driving test.
Should you need help with your theory test we are always at hand to explain
Before going for your test we take the time out to do mock tests to give you an insight into your drive from an examiners perspective and really go into detailed aspects to set the standards very high to ensure that when you go for your test you are fully ready and will pass first time!
Of course passing your driving test as quickly as possible is important and currently our first time pass rate is very high.
We always receive good feedback from the driving test examiners that our pupils test with.
Why Choose Us
At elite driving school we are fully qualified Independent driving instructors built off years of trust, reputation and clear results.
We don't employ trainee instructors as most other schools do, they also then offer very cheap lesson prices to attract custom. We can give assurance that even with their lesson prices being so cheap we will still save you money and keep you safe on the road in the long run based on the quality of our lessons.
We have been in the industry for over 10 years and don't advertise to the masses but rather built the brand purely from giving our best and students realizing our worth and recommending us to friends and family.
Our instructors are calm, relaxed and friendly making the lessons a joy to learn from beginning to end, if you dont believe us ask somebody you know from our 'wall of Elite Drivers'